We are global professional manufacturer of high-quality luminaires and smart lighting solution provider, which integrates different sensors and digital technologies into the luminaires for energy saving and data generating. Factory of lighting professionals and the manufacturer of upper class quality luminaires.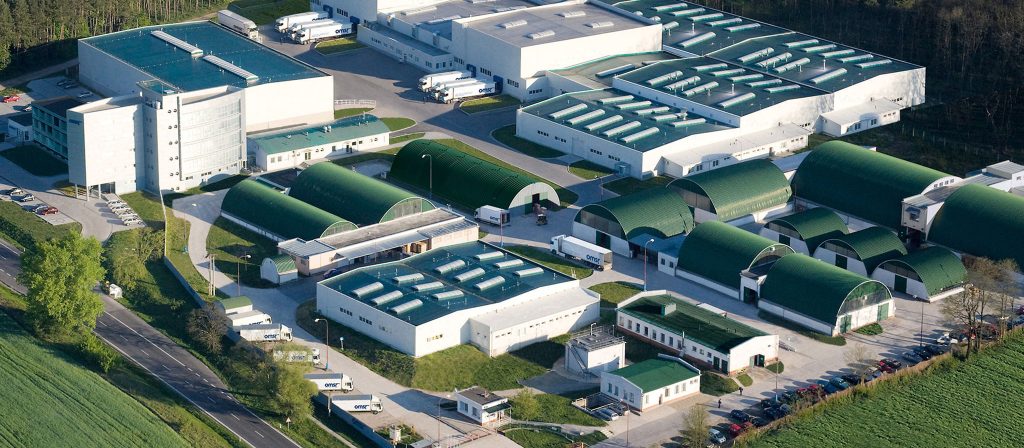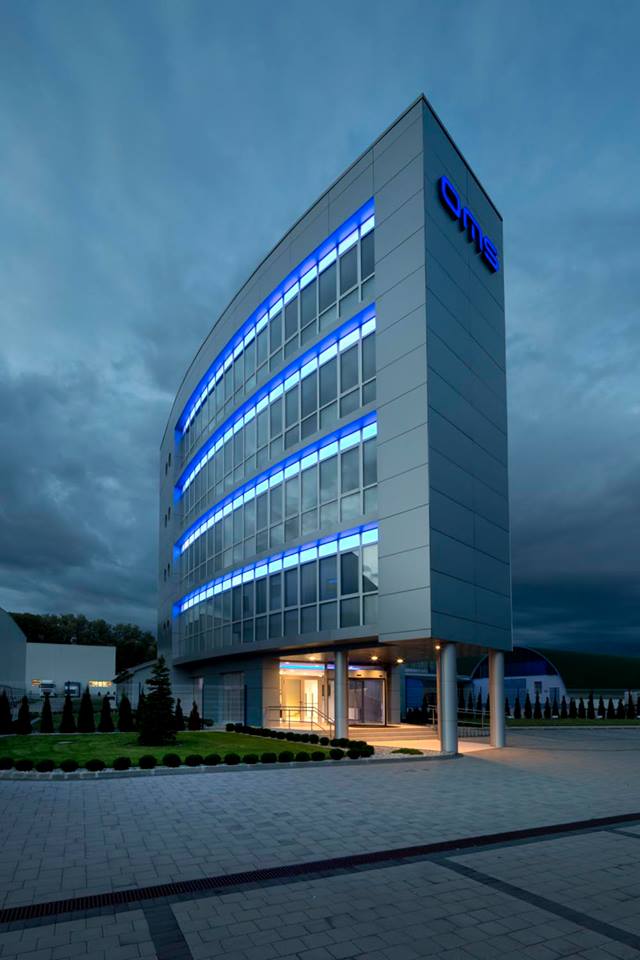 OUR VISION is to be a global, modern, prosperous and credible company for our business partners and employees with a stable position on the lighting market.
OUR MISSION is to produce innovative upper class quality products for our customers, to meet their delivery time requirements, to provide advice, special solutions and technical support.
OMS in numbers
Founded: 1995
Number of Employees: 250
Export: 98%
Distribution: 122 countries
Area: 92 600 m2
Why cooperate with us.
OMS Lighting is synonymous with innovation, unique product and service quality and superior design.
The brand has always been underpinned by knowledge of lighting and a profound understanding of its effects on people.
Aspiring to create the best light for people and the environment. We provide customised solutions featuring measurable added value.
OMS fills a hole in the luminaire market in Europe - high quality with competitive prices.
Products by OMS Lighting meet the highest quality standards and boast an extremely long service life. In order to ensure and continuously improve product and service quality, an uncompromising quality management system has been implemented for all fields of functions, from administration through to production and transportation.
Customers, suppliers, employees and partners alike benefit from this system. All OMS Lighting  luminaires have been certified in compliance with the international standard.
OMS Lighting  offer you outstanding design and optimum quality – and its 5-year guarantee is testament to this.
As a respected lighting company, we offer a five-year guarantee on its entire luminaire portfolio, including ballasts
and control gear elements. The guarantee and its extension option give the customer a uniquely high degree of security.
The guarantee is valid from the time of delivery.
Sustainable architecture needs human-centered lighting: At OMS Lighting, we take a holistic view of light – and tailor it to people's needs.
Creating light creates timelessness
To be truly sustainable, we need to look at things in a holistic way. A truly sustainable product starts with creating a timeless design and ends with all parts being reusable. A truly sustainable building not only consumes little energy during use, but also has a timeless design.
This means that these buildings are equipped for flexible use and are understood and treated as a valuable ecosystem.
Truly sustainable buildings are those in which people will enjoy staying for decades. With our lighting solutions, we contribute to making buildings truly sustainable.
Environmental Product Declarations (EPDs)
OMS Lighting makes sure a product's impact on the environment is transparent. We will publish soon environ¬mental product declarations in compliance with the international ISO 14025 and EN 15804 standards. EPDs will prepare by OMS Lighting in compliance with a process verified by independent auditors.
Green building certifications
Lighting solutions by OMS Lighting are characterised by an integral approach. The company caters for customers' requirements
and users' needs individually in various application areas. Hence, perfect lighting quality meets maximum energy efficiency.
From application-oriented lighting design through to the use of innovative light sources and luminaires as well as intelligent lighting management,
OMS Lighting makes a valuable contribution to a building's life cycle assessment and actively supports public and private building owners during environmental certification of their buildings.
In its return to positions, OMS Lighting creates ESG value based on these five key ways:
Top-line growth.
A strong ESG proposition help OMS tap new markets and expand into existing ones. Evidence shows that sustainability-marketed products grow faster than conventional products.
Cost reductions.
Good ESG execution help us combat rising operating expenses, including raw-material costs and the true cost of water or carbon.
Regulatory relief.
A stronger external value proposition can bring greater strategic freedom for us, less regulatory pressure, more government support, and better relationships within communities.
Productivity uplift.
Our strong ESG efforts can boost employee morale and motivation and attract quality talent.
Investment and asset optimization.
Well-executed ESG can strengthen investment returns by allocating capital to more promising and sustainable opportunities, like renewables and waste reduction.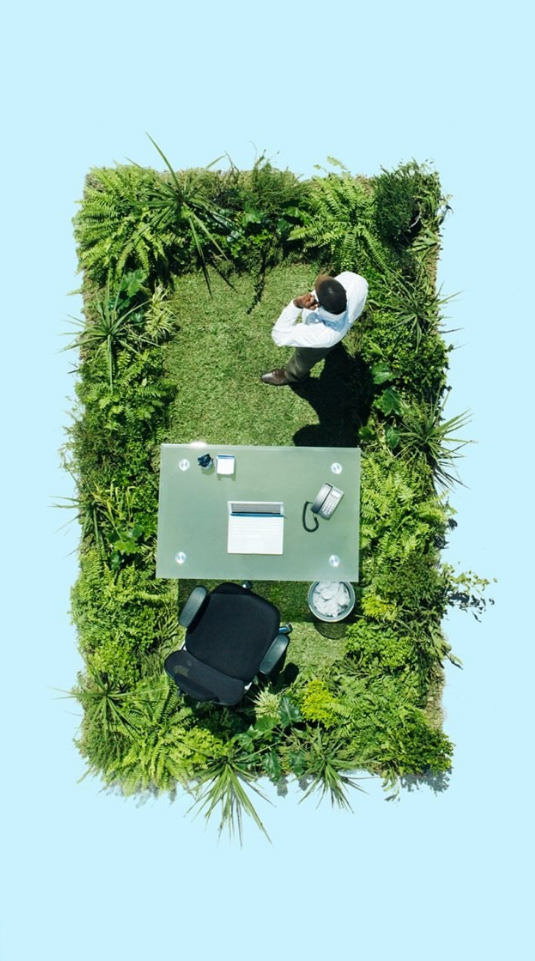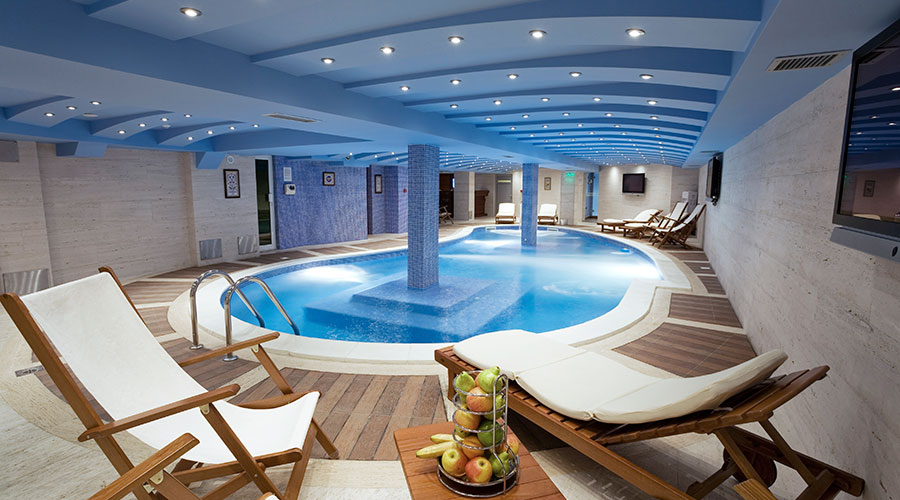 Lighting Ergonomics.
Effective and ergonomic lighting is extremely important for human well-being and positively affects our health and state of mind. OMS Lighting has a 27 years long tradition and extensive expertise in creating lighting solutions for enhanced productivity and creativity in applications such as education, street, shopping malls, offices and healthcare. Our goal is to be leading developers of lighting solutions that support well-being and creativity.
Conscious Production.
We have already started our journey towards more conscious production by powering machines and technology at our Midd European manufacturing site with 100% renewable photovoltaic power. Our goal is energy-positive production, meaning that we will produce more renewable electricity than we consume. One way we will achieve this is by investing in solar energy.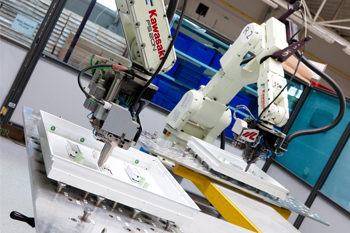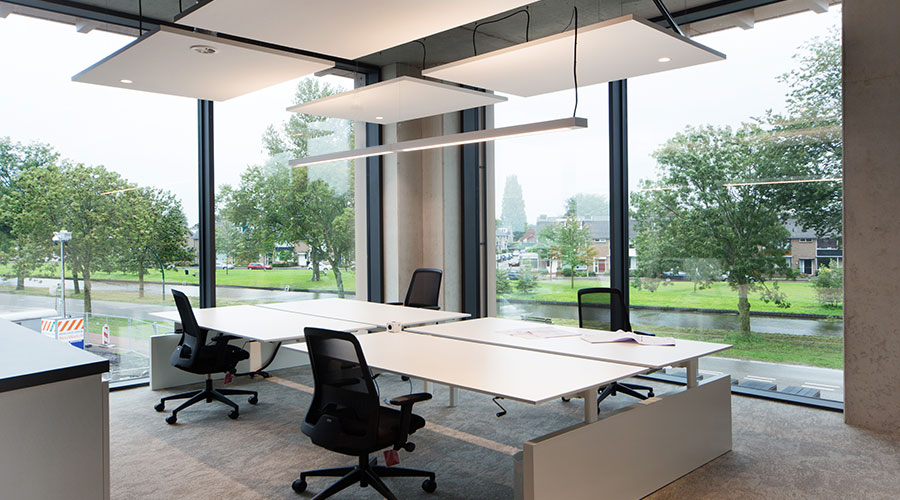 Energy Efficiency.
Our greatest opportunity to make a difference today is in reducing the energy consumed by our luminaires when in use. Our goal is that all our lighting solutions will reduce energy consumption with integrated lighting controls.
Pure Materials
We can significantly reduce our environmental impact simply by choosing innovative materials. Our goal in product design is that our products will consist of at least 80% renewable or recycled materials.
Empowering People.
As a leading partner in the lighting industry, we have a social responsibility to contribute to personal development and good living conditions, in the company and in the world. Our goal is to help transform people's lives through personal growth and diversity. We will expand our focus on collaborations in which we can spread knowledge and make a difference.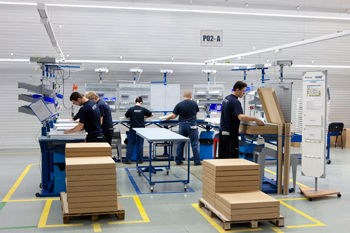 Strategic suppliers and technological partners​